---
Electronics Projects:
PS-Load
Arduino-based Power Supply and Electronic Load project.
DIY Synth Projects
Eurorack Music Synthesizer.
Arduino Projects
Particularly the new Due, ARM based processor.
USB SPI Control
. Control the universe from your PC.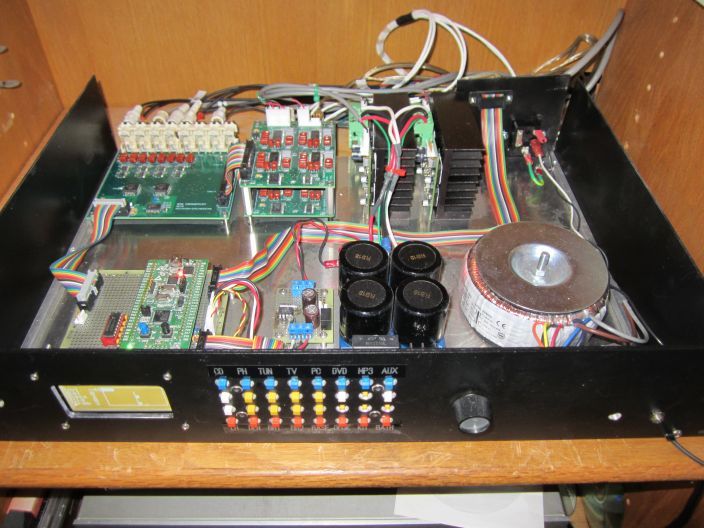 Multi-Zone Audio System
. Whole-House audio, STM32 Design Challenge project.Published in Circuit Cellar Jan-Feb 2014!
STM32 Page
. ARM Cortex M3 Microprocessor project.
PC Preamp
Audio system for PCs including PC to Stereo
2005 Tower Speakers
Upgrading aging Bose-901s with modern tower speakers
Power-One Power Supply Hackers
Fun with power.
Fun with Tubes
Vacuum tubes, high voltage and a guitar amp project.
Molex KK Connectors
Why so complicated???
Older pages:
BoatBus
Embedded AVR and LCD microprocessor projects for home and boat
Prototyping
How I prototype electronics projects
---
Datacube Products Page
The best of MaxPCI, MaxVideo, from a 1999 product CD
---